Probably the most popular truckmount we offer, the Cleanco SLX 47 is a high quality, dependable, reliable truckmount.
There is over 40 years of engineering expertise in every Cleanco truckmount, and the superb value SLX 47 is no exception.
SLX 47 Slide-in Truckmount
FEATURES
Frame
: Stainless steel, tubular construction
Powerful Performance
: 455 CFM for fast drying time, adjustable water pressure for upholstery, carpet, hard surface cleaning and pressure washing
Quiet
: 'Hospital grade' silencing system
Heating System
: Ceramic coated, multi-stage heating system delivers consistent heat
Color Coded Quick Connects
: Red (hot), yellow (warm) and blue (cold) quick connects for different water temperatures
Easy Access
: Removable side and top panels for quick access to components, panel mounted engine, blower and pump oil drains for easy servicing, and front panel blower lube dispenser
Convenient
: Front mounted "Easy Lube" vacuum lube system, front panel oil sights allow easy fluid checks, front mounted oil drain ports for easier maintenance, pre-wired AUX and APO switch
Safety Features
: High Temperature Shutdown, Waste Tank Full Shutdown and Oil Sensor Shutdown
For a detailed quote or to enquire about financing options, we have a friendly team who can answer your questions and guide you through the process.
Standard Equipment
Console with 90 Gallon Waste Tank
Stainless Steel 1.5″ Truckmount Carpet Wand
150 ft x 2″ Vacuum Hose
10 ft x 1.5″ Whip Hose
150 ft High Temperature Solution Hose
Chemical Jug & Holder
Fuel Kits Sold Separately
Specifications
Engine
: Kubota WG 972 Liquid Cooled, 31HP Gasoline Engine, 2850 RPM
Blower
: Roots 47 Whispair DSL (dual splash lubricant, no grease fittings), 455 CFM, oil site lines and lube port on front panel
Pump
: 3CP Cat Pump with hi-temp seals, clutch activated, 2000 PSI adjustable to 50 PSI, 1650 RPM
Heat Method
: Ceramic coated, multi-stage heating system, 235F+ water temperatures
Gauge Package
: Vacuum gauge, water pressure gauge, water temperature gauge
Filter System
: Twin 2.5″ stainless steel blower protection filters, lift out lint basket
Frame Construction
: Stainless steel tubular frame, powder coded
Waste Tank
: 90 gallon powder coated marine aluminum with 'Flow Max' unrestricted airflow design
Pre-Wired
: For optional APO, AUX switch for interior light package
Freshwater Tank
: optional 100 gallon Hydro Well; 125 gallon Aqua Reel Storage tank
Dimensions
: 22.5″W × 44.5″D × 47″H in H
GP Cleaners is also able to offer a number of optional extras for all the truckmounts we supply.
For example, the Cleanco External Pump Out, which can be installed on any truckmounted system or auxiliary switch.
See the brochure for more details, and please contact our friendly sales team for pricing and any other information you may require.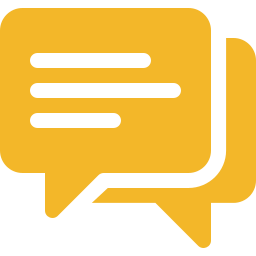 For any enquiries, please get in touch on
01452 731 630
or complete the contact form below and one of the team will call you right back.