The Sapphire 370SS truck mount delivers maximum performance – in half the space. With a new and innovative design, the Sapphire 370SS employs trusted components combined with ingenious use of space and heat exchange technology to simplify operation and maintenance and ensure the longest service life at lower cost.
Prochem Sapphire 370SS
Sapphire's bestseller, the 370SS, now has a hot new look with carbon fibre-style details and a backlit front bezel plus all-new Cerakote® ceramic coating on all exhaust components, to extend life and keep your van interior cooler.
The 370SS delivers everything that has made it the cleaning industry favourite: hotter water and more vacuum than the competition, and the best overall performance in its class.
With only a 16" console, the 370's space-saving profile is half the footprint of other truck mounts and fits easily into the new generation of small vans.
Clean carpets, upholstery, hard surfaces even do flood extraction... This versatile machine does it all.
FEATURES
Smallest cubic size in the industry
Requires 50% less cubic space than other competitive models, freeing up precious van space
Thermostatic control allows complete temperature control up to 250 F / 121C
Longer belt life due to the unique powered through-frame cooling system which directs air over drive belts, extending belt life
Intuitive control panel simplifies operation
Last-step chemical injection ensures peak performance from the water pump system
For a detailed quote or to enquire about financing options, we have a friendly team who can answer your questions and guide you through the process.
Standard Equipment
Low profile 12" 4-jet titanium alloy carpet wand
2 x 15m (50ft) 6.3mm (0.25") pressure hose
2 x 15m (50ft) 50mm (2") vacuum hose and connector
1 x 15m (50ft) 19mm (0.75") inlet water hose
Complete installation and operator training
Operation and service manual
Specifications
Height: 97cm (38")

Length: 114cm (45")

Width: 41cm (16")

Kohler Command 23hp air-cooled 2 cylinder,

2,800 rpm (1,400 rpm idle), unleaded petrol

Fuel pump and 22 litre tank included

General Pump triple plunger 1,478 rpm, 103.42 bar

(1,500 psi) / 12.9 l/m (3.4 gpm), fully adjustable

Automatic fill with optional fresh water tank

Stainless steel with automatic metering unit

Single stage finned tube coils 121C (250F) with

fully adjustable electronic control

340 litres (automatic shut-off) with optional

automatic waste pump-out with console switch
GP Cleaners is also able to offer a number of optional extras for all the truckmounts we supply.
For example, the Cleanco External Pump Out, which can be installed on any truckmounted system or auxiliary switch.
See the brochure for more details, and please contact our friendly sales team for pricing and any other information you may require.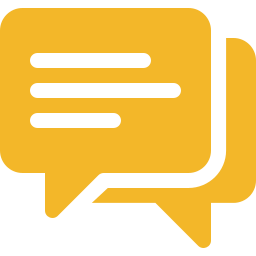 For any enquiries, please get in touch on
01452 731 630
or complete the contact form below and one of the team will call you right back.