Comprehensive Installation, Repair & Maintenance Service
GP Cleaners Limited specialise in truckmount changeovers, installations, refurbishments and service of truckmounted and portable carpet cleaning equipment. We can offer a complete truckmount repair service, including drive chain, clutch work, pump and repairs for Kohler, Briggs & Stratton, Nissan, Daihatsu, Hyundai and Kawasaki engines.
We can provide solution pump rebuilding for Cat, General Emperor and Hypro water pumps (why replace your pump when it can be rebuilt for a fraction of the cost), heat exchanger repairs, tool and machine upgrades, we can also provide trigger valve repairs, repair kits, truckmount repair and service parts, chemical pump rebuilding and replacement.
If you require your truckmounted equipment to be installed, changed over from one vehicle to another, we can help – if your machine is running
OK
but looks old and tired
,
GP Cleaners can restore your equipment to absolute top condition at a fraction of the cost of a new machine.
We also offer a ply-lining service (using marine grade plywood) and if required we can 'Speed-Line' your vehicle flooring – both these services are offered at very competitive rates.
SPEEDLINER®
When preparing a vehicle for your truck mount carpet cleaner installation we recommended the protection offered by having SPEEDLINER® applied to the floor. This can be in a wide range of colours to suit your livery. Please contact us for details.
Speedliner Euro HS® is a high performance polyurethane/urea elastomeric product specifically designed for high build applications. It also possesses other properties such as high tensile strength, good flexibility and adhesion.
SPEEDLINER EURO HS® spray liner is used extensively throughout the cleaning industry to protect the interior load areas of various size panel vans and trailers. The coating is impervious to most cleaning chemicals and detergents and the sometimes heavy day-to-day wear and tear moving cleaning equipment in and out of the vehicles.
The waterproof sealed interior offers total protection against water ingress, rust and corrosion. Anti-slip surface coating applications can also be applied for personnel safety in 'wet floor' vehicles.
When fully cured, Speedliner Euro HS® forms an extremely tough, abrasive resistant polymer coating especially well suited for applications requiring protection from impact, abrasion or corrosion on metal, wood or fibreglass (GRP) surfaces.
Speedliner Euro HS® texture surfaces provide an excellent grip surface in a dry environment and with aggregate additives such as aluminium oxide grit or rubber crumb gives good anti-slip properties on a variety of surfaces in a wet environment.
SPEEDLINER® is the tough, worry-free protection you're looking for!
SPEEDLINER® holds up better than any other competitor products against rips and tears that may be caused by sharp-edged cargo.
SPEEDLINER® best resists the effects of most common chemicals – including fuels, fertilisers, chlorine bleach and corrosive materials.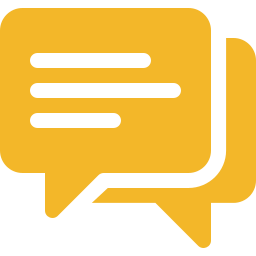 For any enquiries, please get in touch on
01452 731 630
or complete the contact form below and one of the team will call you right back.