GP Cleaners offer the widest selection of innovative, reliable truckmounts, supported by an experienced and knowledgeable technical team.
Choose from machines that are perfect for residential and light commercial projects to the most powerful truckmounts for large commercial, multi-operator and hard surface cleaning operations – there's one that's just right for your business.
GP Cleaners Limited aim to provide industry leading performance and design innovations that set the standard for truckmounted carpet and upholstery cleaning systems. Our commitment to continuous research and development enables new and innovative concepts to be adopted on an ongoing basis. This provides today's cleaning professional with the highest quality, user friendly, and profit generating truckmounts in the industry.
What is a Truck Mount and do I need one?
Mounted into an existing truck or van, a truck mount provides superior power and functionality when compared to portable units.
Available as carpet cleaning or multi-surface cleaning machines, truck mounted machines allow you to work quicker and with greater efficiency by drawing on the power and capability of a machine made for heavy-duty use.
If you're looking for more power and efficiency for your cleaning business, truck mounts could be right for you.
Key Components of a Truck Mount
Compared to small portable units, truck mounts are self-contained and power themselves efficiently. Equipped with large, capable and strong motors, you're able to enjoy extra power and reliability from a truck mount
One of the most common parts of a truck mount, positive displacement vacuum blowers allow you to clean long distances away from your truck mount without losing power
Water pumps built into truck mounts are high pressure systems offering impressive power and functionality compared to mobile units. Able to leave floors cleaner and dryer, truck mounted systems have more power to clean with maximum efficiency thanks to greater precision and water injection.
Truck mounts are able to sustain high water temperatures, allowing them to more effectively clean a wide range of surfaces, areas and fabrics. Fitted with high quality heat exchange systems, good truck mounts are able to produce constant and reliable hot water temperatures to make cleaning more effective and efficient.
Browse our range of Truckmount machines
David Walsh, Cleaning Solutions
"I have used GP Cleaners for many years and am currently on my 2nd Truckmount installed by them.
The service I have received from them over the years has been nothing short of exceptional, from general machine servicing to small repairs when required.
Although I could get the work done much closer to home, I would only trust them to do it properly."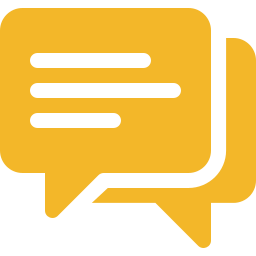 For any enquiries, please get in touch on
01452 731 630
or complete the contact form below and one of the team will call you right back.