"GP Cleaners have been outstanding with their customer support.
I purchased an SLX47 last year and in the lead up to buying it I had a lot of questions which were all answered and I felt reassured that I was buying a top machine. Well nearly a year on and my business is booming thanks to the amazing results I get using the SLX and not only am I so impressed with my new machine, the ongoing customer support from GP Cleaners has been second to none.
A few weeks back I stupidly let me van freeze and burst a pipe. Ian and Roman dropped everything to get me back on the road that very same day! Since then I've got a heater in my van for cold nights."
"Researching the purchase of my first Truckmount was a daunting task, but over the course of a couple of months, Ian at GP Cleaners helped me with all my questions.
After deliberating between buying a used or new machine, I took the plunge and bought the Cleanco SLX-47, and I'm pleased to say that I have been extremely happy with this choice!
It is incredibly powerful and the installation by GP Cleaners was first class! Both Ian and Roman provided very clear directions on how the Truckmount works, and any queries since have been answered in a very timely manner.
Nothing has been too much bother, and I will happily be using their services again."
Darren Cross, Cross Specialist Cleaning
"I have used GP Cleaners for many years and am currently on my 2nd Truckmount installed by them.
The service I have received from them over the years has been nothing short of exceptional, from general machine servicing to small repairs when required.
Although I could get the work done much closer to home, I would only trust them to do it properly."
David Walsh, Cleaning Solutions
"I started carpet cleaning 4 years ago, and used GP Cleaners since day one - initially in fixing my machine when it had broken down (I bought it off the Internet), and then in advice on how to use run/look after it from then on.
They've been great at giving me advice on which chemicals / equipment to use, as well as any issues I've had moving forward, whether it be me losing my TM keys, or changing a fuse, lol!!
Finally, after a few years of building my business, when it came time to upgrade my truckmount there was only one place I'd go.
From start to finish they were superb. They found out what I wanted and advised how that could be achieved, designing the layout of the van interior with all the equipment I could ever need and installing a bespoke truckmount straight from their workshop.
From just getting my truckmount serviced to buying a whole brand new set-up, GP Cleaners have really been excellent and I would highly recommend."
Jonathan Candelori, Super Steam Clean
"GP Cleaners are the no. 1 company for all your truckmount needs! Between all the lads there's nothing they don't know. I always use them for services on my truckmount, have done since day one, and always an offer of a cuppa on arrival too! GP Cleaners keep my company running. 10/10!"
Eddie, Mr Bit Professional Cleaning Services
"We recently purchased a refurbished Prochem Blazer from Ian and the team at GP Cleaners. The service that we receive from these guys is second to none.
Before having this machine we had another Prochem machine. Any problems at all with it I called GP and they were always at the other end of the phone to help me resolve the issue.
I have no hesitation in recommending these guys for purchasing machines and servicing them."
Peter Foster, Smile Carpet Cleaning, Manchester
"We have used GP Cleaners to service our van-mounted carpet cleaning machines for nearly 10 years. More recently we have purchased machines from them. The technical support and after sales care is excellent.
Roger and his team are helpful, friendly and know their stuff when it comes to the carpet and upholstery cleaning business. Probably as they are also involved with the actual cleaning business themselves, unlike so many companies that just sell equipment. Highly recommended!"
Alistair Goodwin, Cleandirect, The Wirral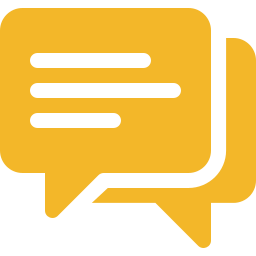 For any enquiries, please get in touch on
01452 731 630
or complete the contact form below and one of the team will call you right back.